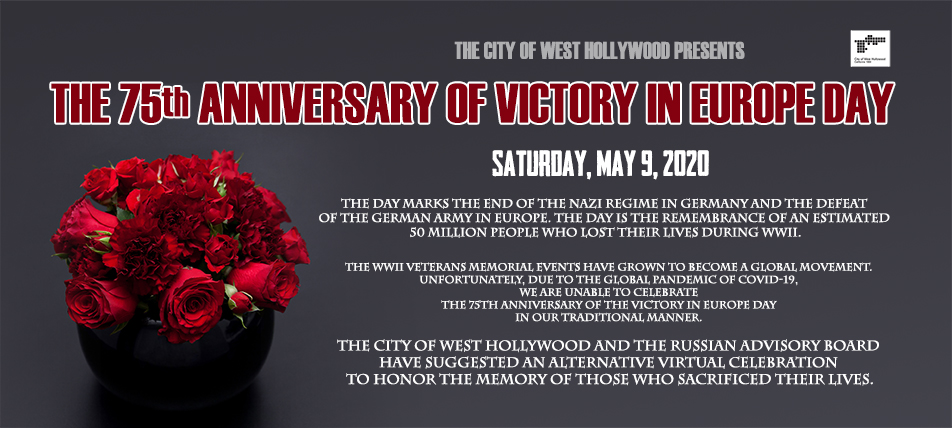 West Hollywood Mayor John D'Amico on the 75th anniversary of the end of WWII. May 9, 2020
Los Angeles County Assessor Jeff Prang Message to West Hollywood Veterans
West Hollywood City Council Member John Heilman on the 75th anniversary of the end of WWII. May 9, 2020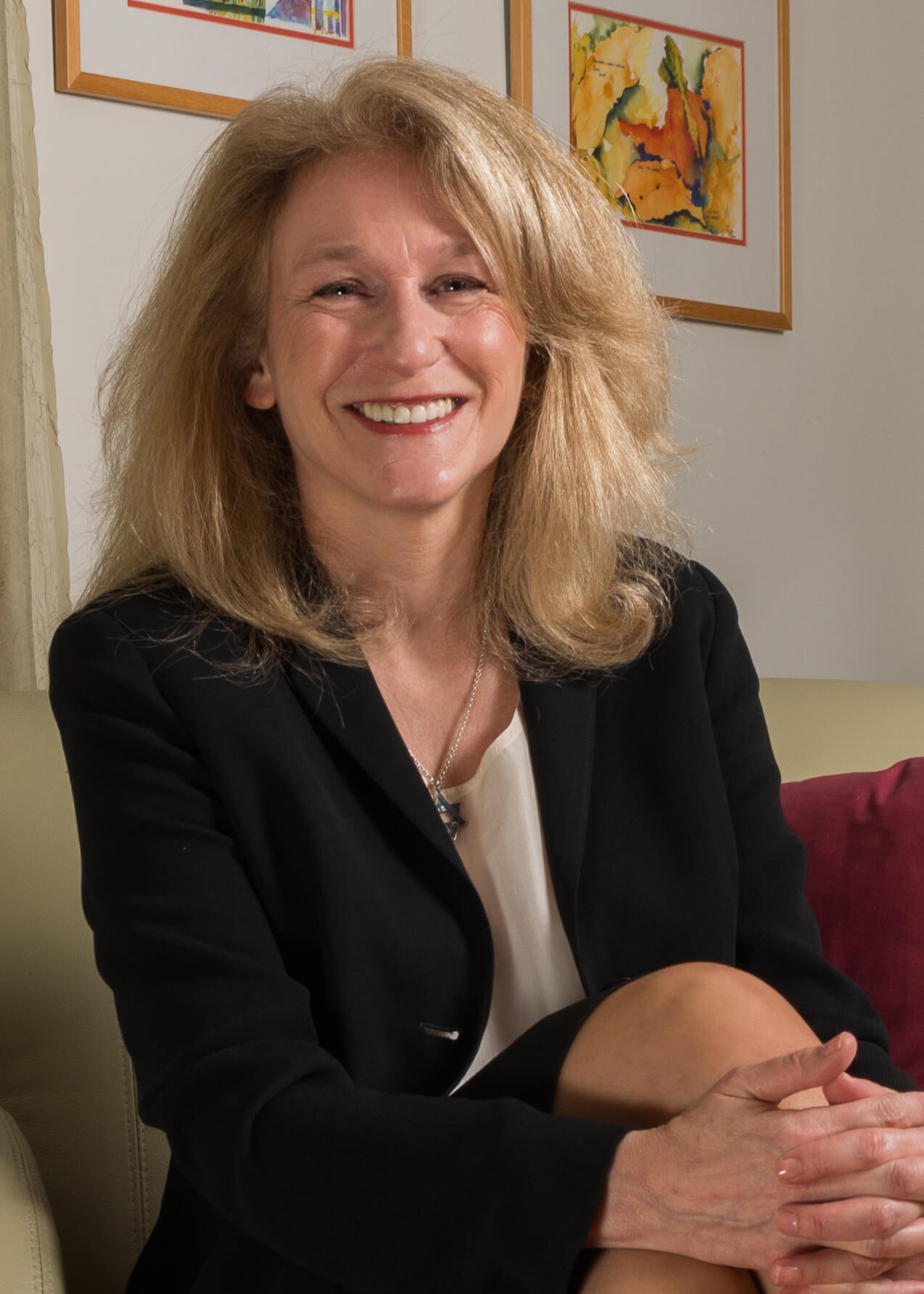 West Hollywood City Council Member Lauren Meister on the 75th anniversary of the end of WWII. May 9, 2020
Timeline of WWII on the Russian Front
July 31, 1940
Hitler told his assembled military leaders: "The sooner we smash Russia the better. The operation makes sense only if the Russian state is shattered in one blow. A gain of territory is not enough. To have to halt during the winter is questionable business. Therefore it is better to wait [until 1941], but the decision to dispose of Russia is definite."
December 18, 1940
Hitler decided to proceed with the invasion of Russia even though Britain had not been knocked out...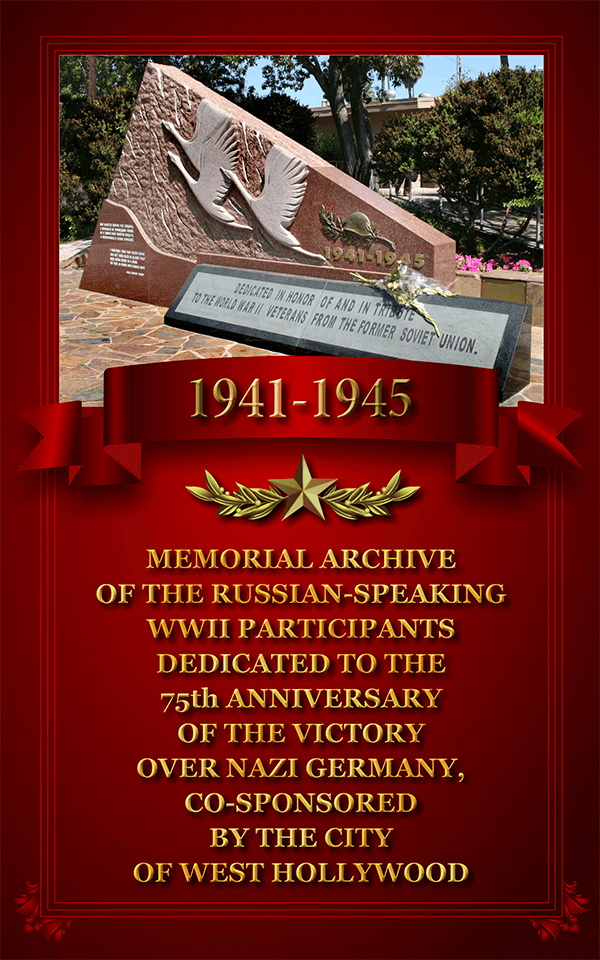 Voice of America on 75 years of German surrender
Великая Отечественная Война Глазами Советского Народа
22 июня 1941 года Германия без объявления войны напала на СССР. Вместе с Вермахтом в боевых операциях участвовали вооруженные силы Венгрии, Италии, Румынии и Финляндии. Началась Великая Отечественная война советского народа.
По плану «Барбаросса» предполагалось, что хорошо подготовленные и технически оснащенные армии вторжения уничтожат основные силы Красной Армии...
Voice of America on 75 years of German surrender